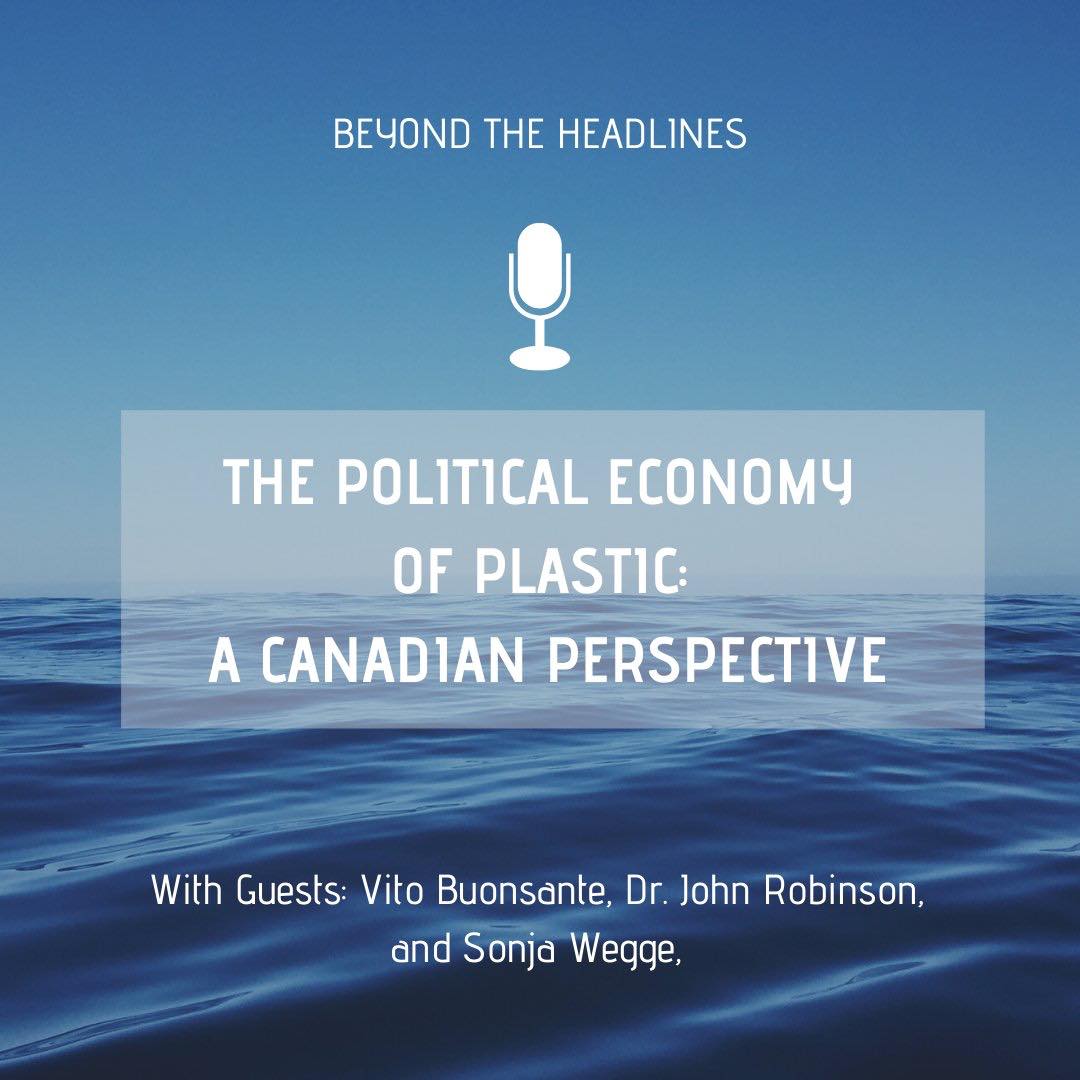 Every minute the equivalent of a garbage truck full of plastic enters the oceans. This is a worsening crisis that has drawn calls to action from activists, policymakers, and politicians. On this episode of Beyond the Headlines, we sit down with plastic policy experts to get a better understanding of the severity of the plastics crisis and behavioural change required for sustainability. We also spend some time debunking common myths about plastic and discussing the potential for Canada to transition to a low-waste, circular economy.
Dr. Vito Buonsante is an environmental health lawyer with over 10 years of international experience designing, analyzing and implementing environmental legislation. He is also the Plastics Program Manager at Environmental Defence and a Sessional Lecture at McMaster University's Department of Health Aging & Society. 
Dr. John Robinson is a Professor at the Munk School of Global Affairs and Public Policy and the School of the Environment, at the University of Toronto. He is also UofT's Presidential Advisor on the Environment, Climate Change and Sustainability.
Sonja Wegge is leading the Plastics Pacts programme at the Ellen MacArthur Foundation, a global network of Pacts bringing together businesses, governments, NGOs and others in a country or region to drive collective action towards the circular economy for plastics. 
Music Credits
"Suburbs" by Arcade Fire 
"Fallingwater" by Maggie Rogers 
Episode Credits
Erin Christensen - Producer 
Duncan Cooper - Producer 
Thea Koper - Producer 
With guidance from: Alex Gold-Apel and Vienna Vendittelli - Executive Directors